---
I am a final-year Ph.D. candidate at the Safe AI Lab, advised by Prof. Ding Zhao. I also work closely with Google Deepmind, Prof. Bo Li and Prof. Huan Zhang at UIUC, Prof. Steven Wu at CMU. Before that, I finished my bachelor's degree with honor (President's Award) from Beihang University in 2019. I also had the opportunity to work as a research intern at Amazon Web Services, Amazon Lab126, Nuro, and DJI.
My research expertise lies at the intersection of reinforcement learning, optimization, and embodied intelligence. I am interested in how to safely deploy learning-based systems to real-world decision-making applications. Currently, I'm exploring how to efficiently utilize the power of large pretrained models to enhance downstream task-solving capabilities of autonomous agents.
I'm actively exploring job opportunities at the moment. Please feel free to reach out via email if you believe there's a suitable match.
[2023/09] Our two papers for safe RL, one about versatile policy learning, and one about inverse constraint learning, are accepted by NeurIPS 2023!
[2023/06] Our comprehensive datasets, benchmarks, and algorithms for offline safe learning are released! Checkout our website for details!
[2023/05] A fast safe reinforcement learning framework is released! Checkout our GitHub repo for details!
[2023/04] Our two papers for safe RL, one about robustness and one about offline learning, are accepted by ICML 2023!
[2023/01] Our paper about observational robustness in safe RL is accepted by ICLR 2023!
[2022/12] Our paper about robustness in safe RL win the AI Risk Analysis Award at the 2022 NeurIPS ML Safety Workshop!
[2022/09] Our work about robustness certification in visual perception is accepted by CoRL 2022.
[2022/09] Our work about safety evaluation for self-driving vehicles is accepted by NeurIPS 2022.
[2022/07] Our paper about robustness in safe RL win the best paper runner-up in the SL4AD Workshop at ICML 2022!
[2022/07] I am glad to present my work about safe RL at Google Brain robotics team.
[2022/05] Our paper about variational inference approach for off-policy safe RL is accepted by ICML 2022!
[2022/05] I give a talk about recent advances in safe RL at Prof. Fei Fang's lab.
[2022/04] Our work about safe learning for delivery robot is featured on the front page of CMU news!
[2022/03] Our paper about LiDAR sensing in autonomous vehicle is accepted by CVPR 2022!
[2021/11] The autonomous delivery robot that we have built for one year is featured by CMU Engineering.
[2021/07] We win the Hackathon during my intern at Nuro! Really enjoyed to solve challenging real-world problems for self-driving.
Some Undergraduate Projects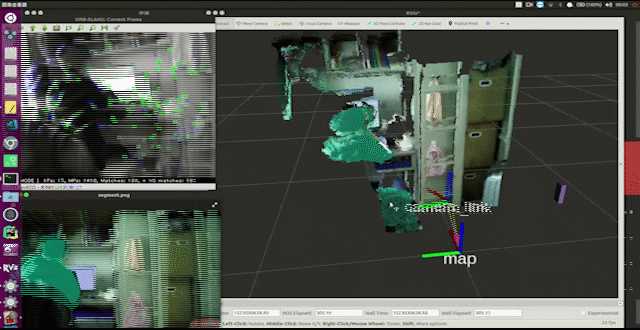 We developed a visual semantic SLAM system based on orb-slam2 and Mask-RCNN. The robot can build a semantic map for the environment and remember each object's position. With a speech recognition module, we can use voice command to let the robot find a particular object if he has seen before. This project won the first prize in the 2018 International Conference on Optics and Photonics(ICOPEN) 3-D Sensor Application Design Competition (1 out of 20 teams around the world).
[video]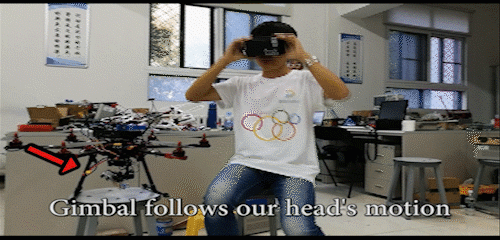 Do you want to fly? Our VR-Multicopter system can help you to experience the feeling of fly. We use a VR device to control orientation of a gimbal that mounted on our multicopter. The stereo camera on the gimbal will send videos back to our VR equipment in real-time. Just move your head and enjoy the view from sky! This project won the first prize in the 2017 International Design and Innovation Competition (1 out of 14 teams around the world).
[video] I led a team to build a mobile robot platform which could achieve autonomous navigation and obstacle avoidance based on RTAB-Map SLAM and ROS Navigation Stack. Just with one-click, the robot can autonomously navigate to wherever you want.
[video]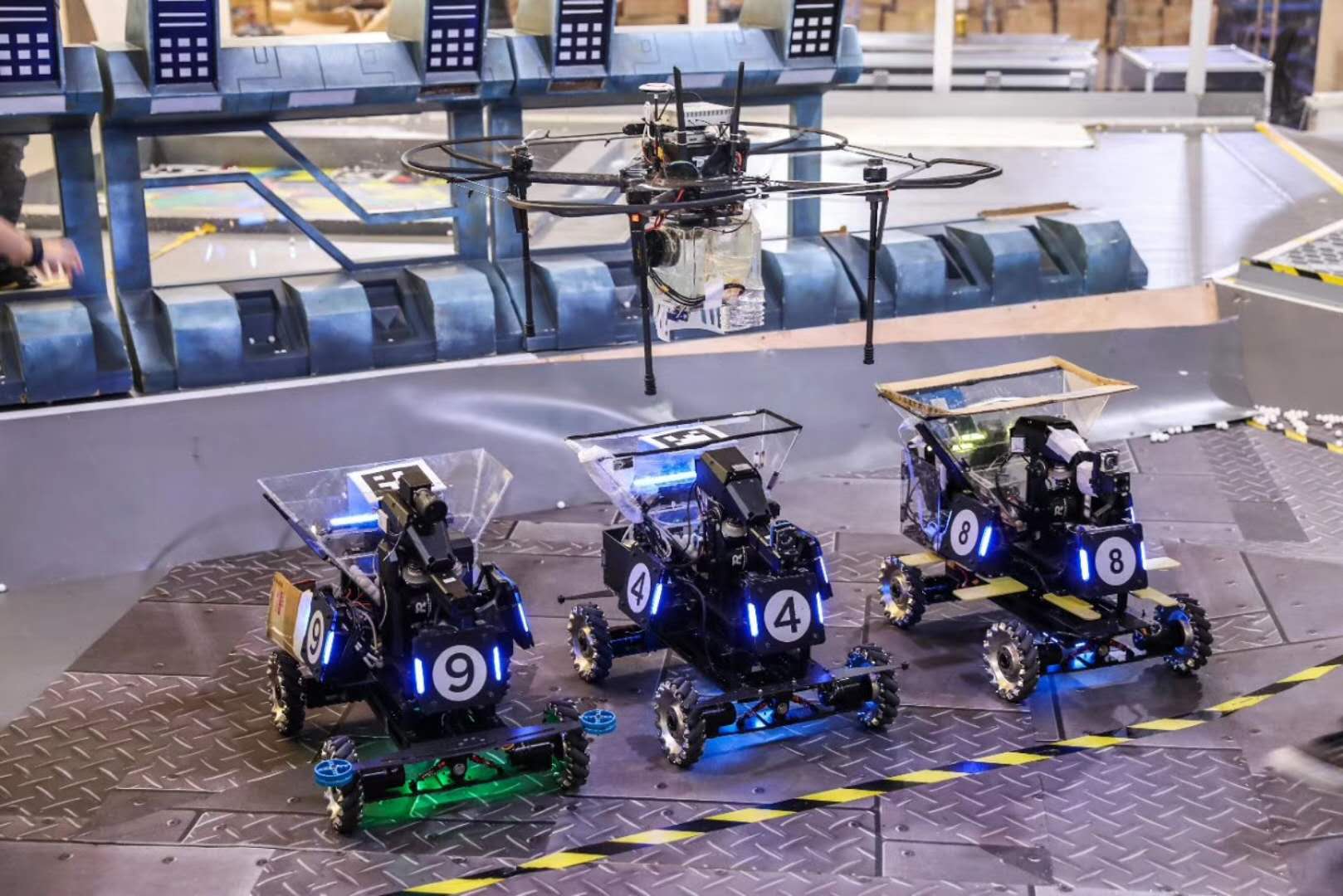 This project is designed for ICRA DJI Robotmaster AI challenge. The robots are required to autonomously find enemy robots and hit them (shoot rubber ball). More exciting information and videos about this robot platform and the relevant robot competition can be found here.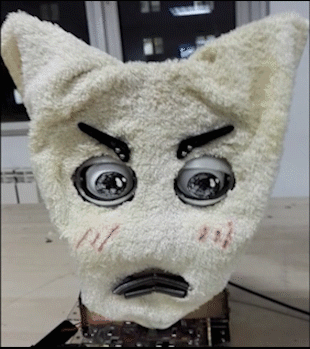 This cute robot could make different expressions according to user's voice command. The movements of its eyes, eyebrow, and mouth etc are fully controlled by servo motors. Most of the materials are 3D printed.
Selected Honors and Awards
[2019] ShenYuan Medal Award (10/4000), Beihang University
[2016&2017&2018] National Scholarship (top 1%), Ministry of Education of the People's Republic of China
[2016&2017&2018] University-level Outstanding Student, Beihang University
[2018] Beijing Outstanding Student, Ministry of Education of Beijing
[2018] 28th First prize of the Feng Ru Cup Competition of Academic and Technological Works (top1%), Beihang University
[2017] Dean's Award, Beihang University
[Conference Reviewer] CVPR 2023, ICCV 2023, ICML 2022-2023, NeurIPS 2022 (top reviewer, 8%), AISTATS 2022, ICRA 2020-2023, IROS 2020-2021
[Journal Reviewer] Reviewer for Journal of Field Robotics, IEEE RA-L, IEEE T-KDE, IEEE T-VT, IEEE T-SMC, Autonomous Robots, Pattern recognition
[Program Committee] 2022 ICRA SeasonDepth Challenge, 2022 NeurIPS ML4AD Workshop, 2022 NeurIPS TSRML Workshop, 2023 AAAI UDM Workshop.