Zuxin Liu

Ph.D. Student, College of Engineering, Carnegie Mellon University.
M.S. Student, Machine Learning Department, Carnegie Mellon University.
Contact: zuxinl AT andrew DOT cmu DOT edu
Github
/
Google Scholar
/
LinkedIn
---
I am a first-year Ph.D. student at the Safe AI Lab, advised by Prof. Ding Zhao. I am also pursuing an M.S. degree in Machine Learning at CMU Machine Learning Department. Before that, I finished my bachelor's degree from Beihang University in June, 2019. During Sept. 2018 to Mar. 2019, I was an exchange student at the Department of Computer Science of Technische Universität Darmstadt.
My research interests include reinforcement learning, robot learning, robotics, and statistical machine learning.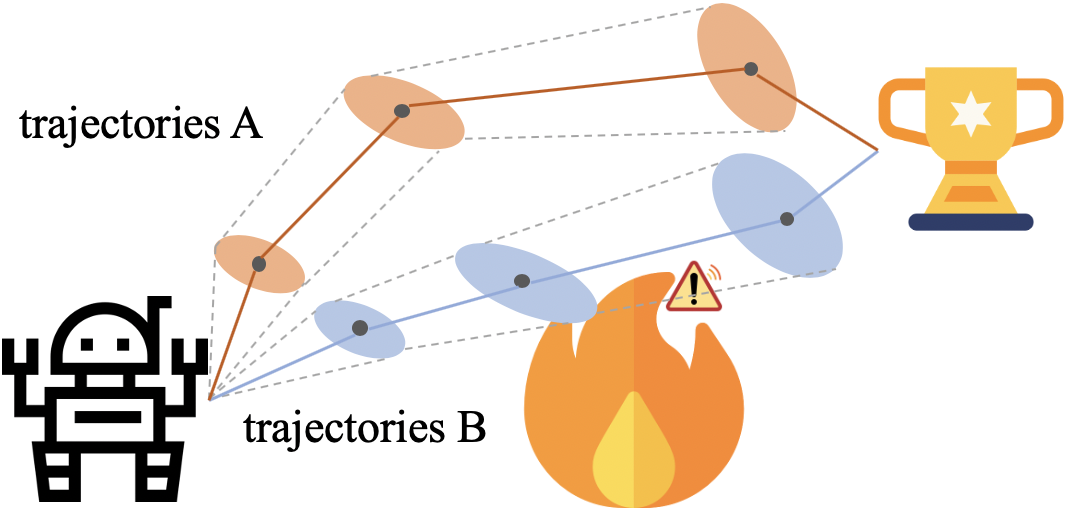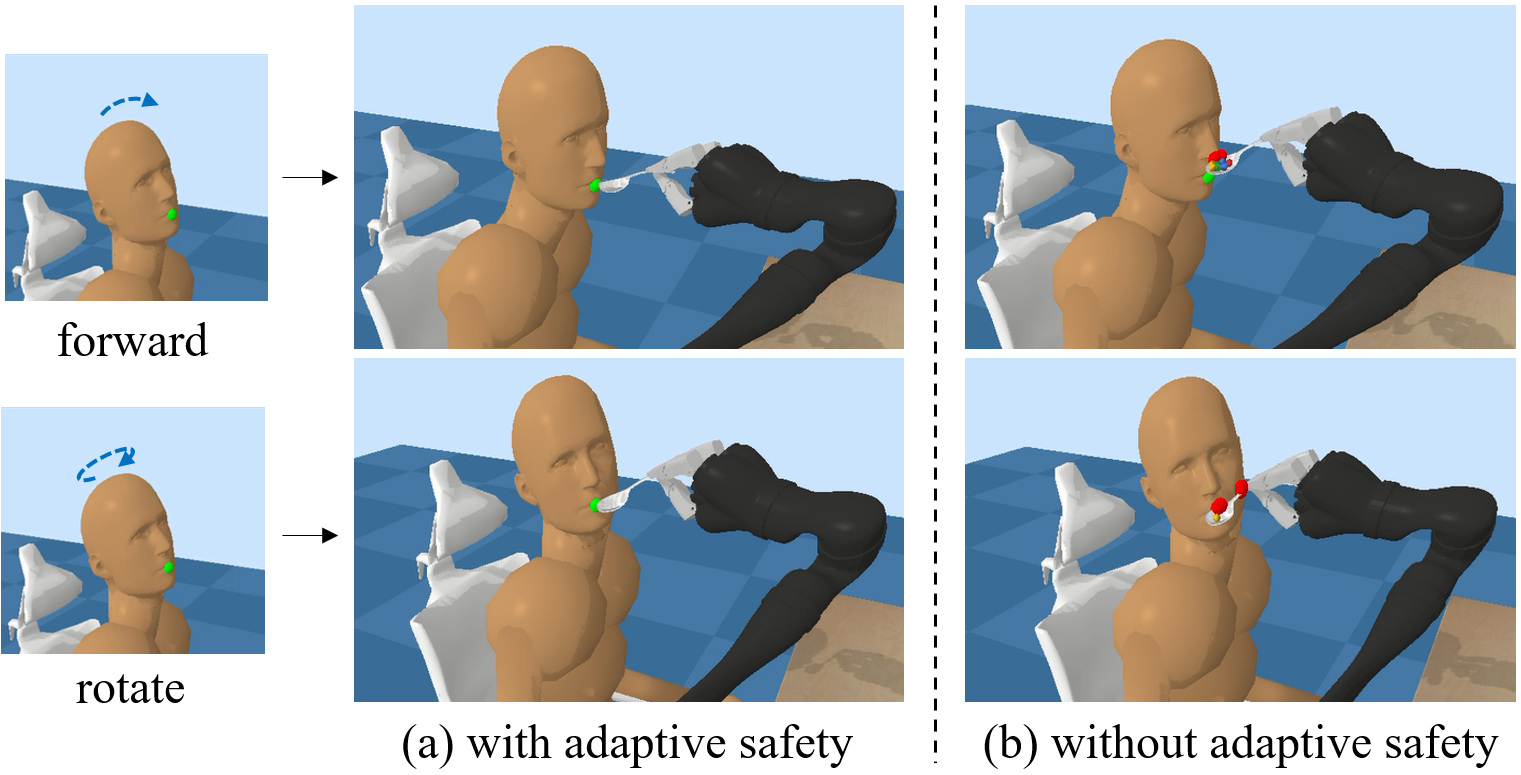 Context-Aware Safe Reinforcement Learning in Non-Stationary Environments
Baiming Chen, Zuxin Liu, Jiacheng Zhu, Mengdi Xu, Wenhao Ding and Ding Zhao.
Under review.
[arXiv]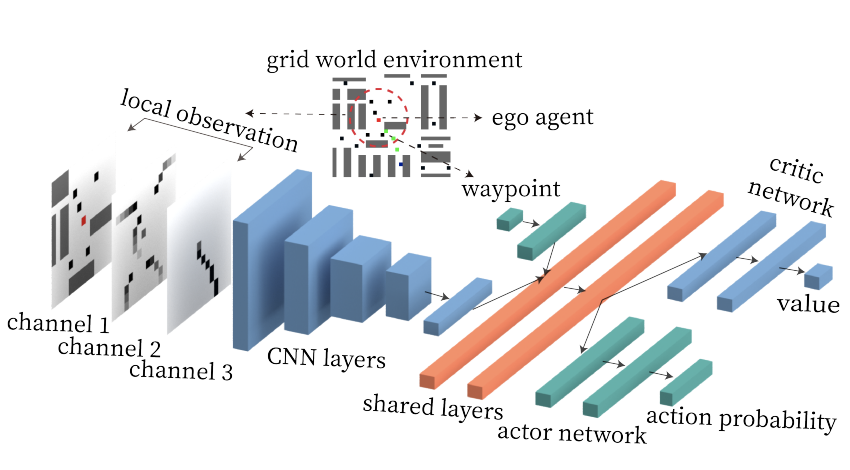 MAPPER: Multi-Agent Path Planning with Evolutionary Reinforcement Learning in Mixed Dynamic Environments
Zuxin Liu, Baiming Chen, Hongyi Zhou, Guru Koushik, Martial Hebert and Ding Zhao.
IEEE International Conference on Intelligent Robots and Systems (IROS) 2020, Las Vegas.
[arXiv]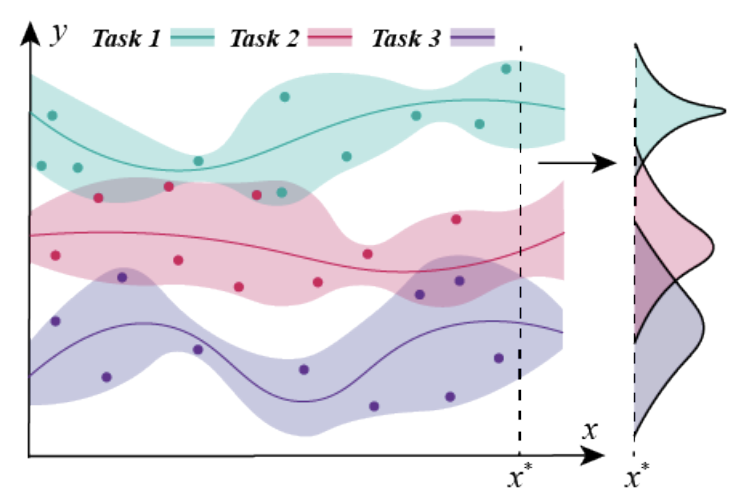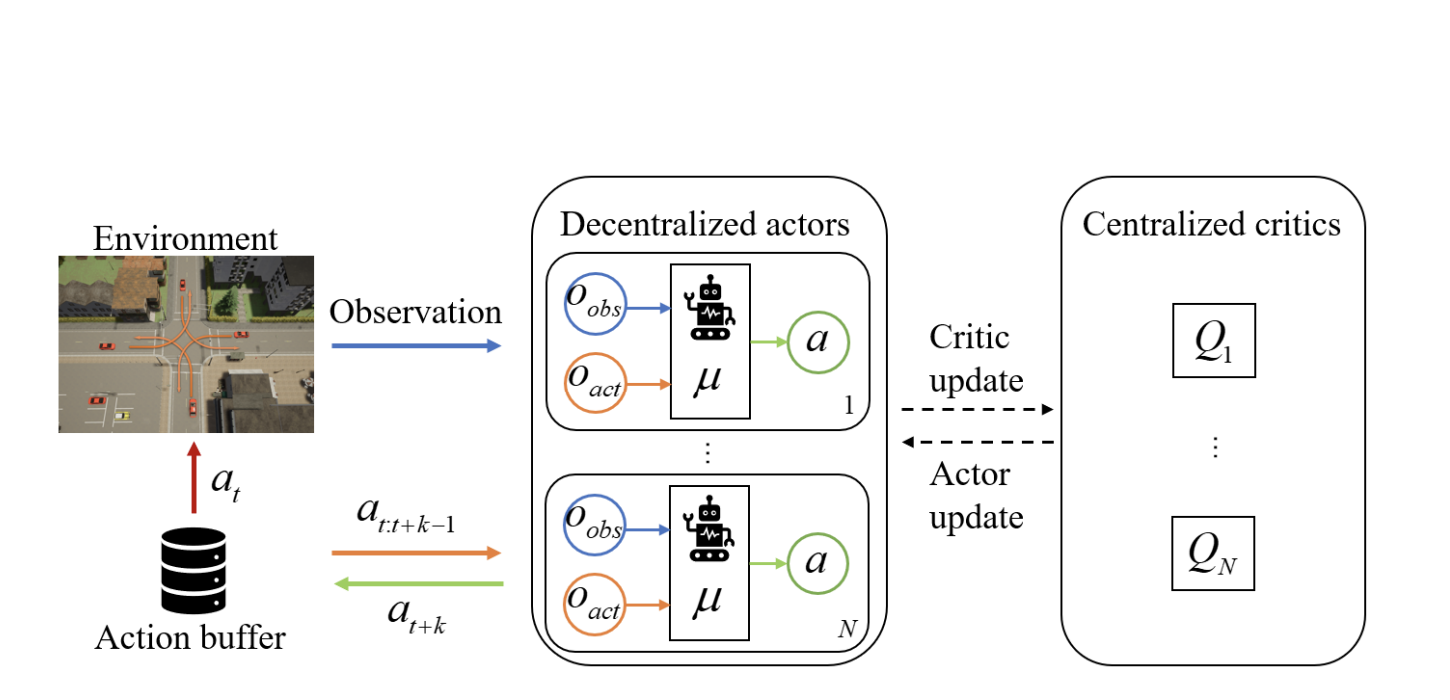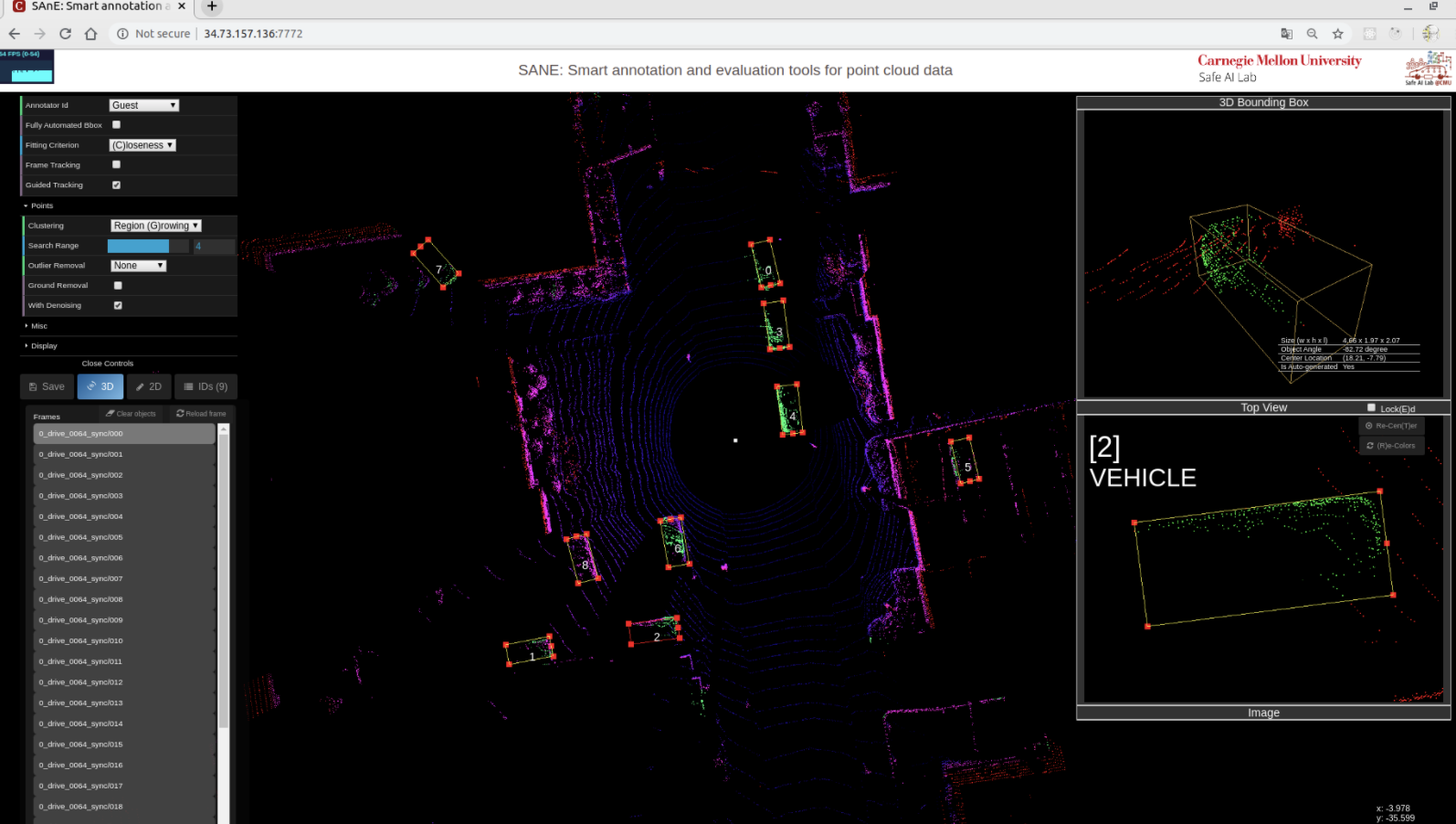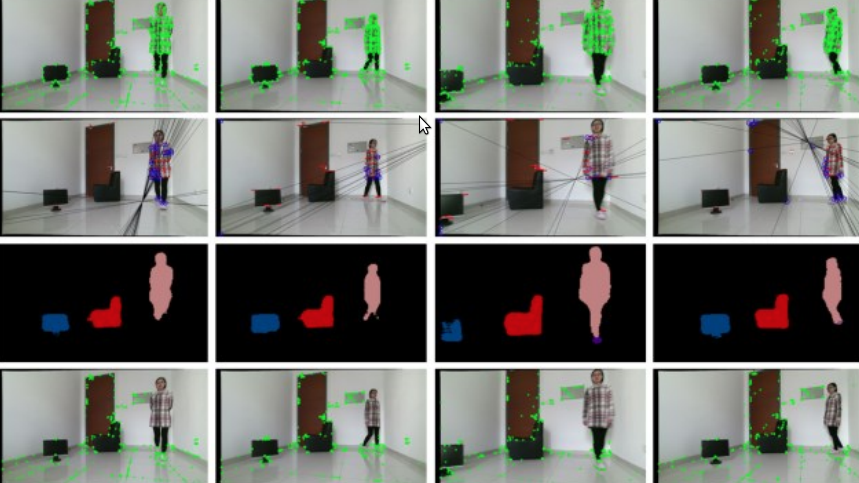 Some Undergraduate Projects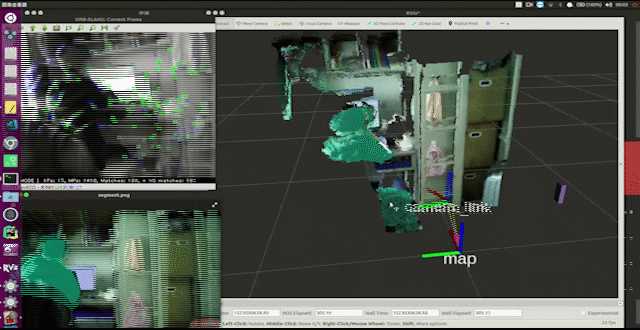 We developed a visual semantic SLAM system based on orb-slam2 and Mask-RCNN. The robot can build a semantic map for the environment and remember each object's position. With a speech recognition module, we can use voice command to let the robot find a particular object if he has seen before. This project won the first prize in the 2018 International Conference on Optics and Photonics(ICOPEN) 3-D Sensor Application Design Competition (1 out of 20 teams around the world)
[video]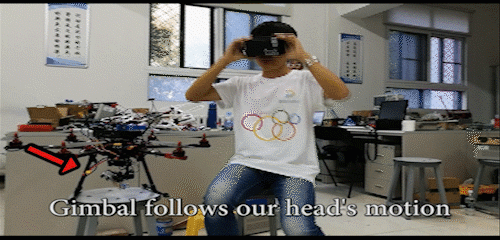 Do you want to fly? Our VR-Multicopter system can help you to experience the feeling of fly. We use a VR device to control orientation of a gimbal that mounted on our multicopter. The stereo camera on the gimbal will send videos back to our VR equipment in real-time. Just move your head and enjoy the view from sky! This project won the first prize in the 2017 International Design and Innovation Competition (1 out of 14 teams around the world)
[video] I led a team to build a mobile robot platform which could achieve autonomous navigation and obstacle avoidance based on RTAB-Map SLAM and ROS Navigation Stack. Just with one-click, the robot can autonomously navigate to wherever you want.
[video]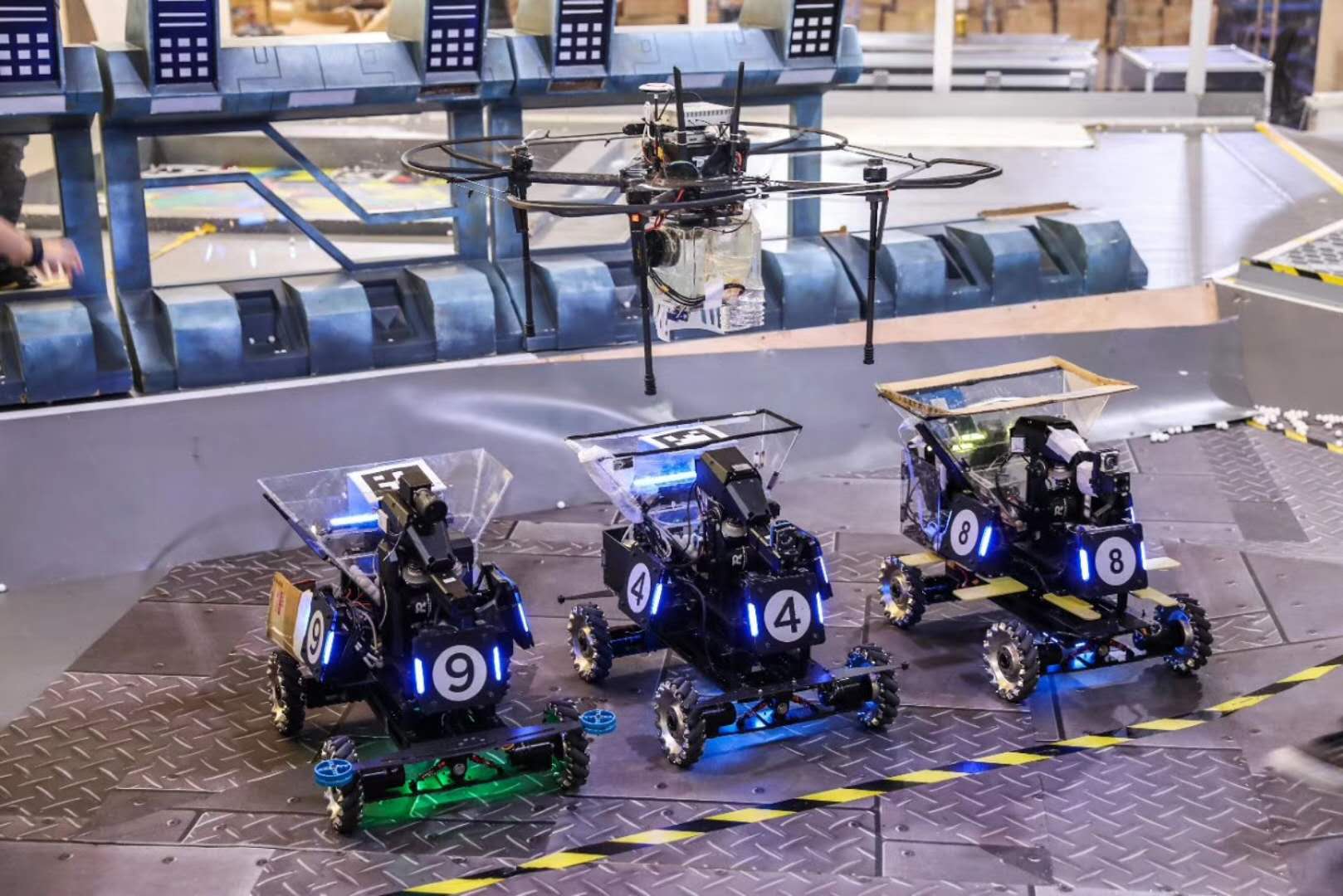 This project is designed for ICRA DJI Robotmaster AI challenge. The robots are required to autonomously find enemy robots and hit them (shoot rubber ball). More exciting information and videos about this robot platform and the relevant robot competition can be found here.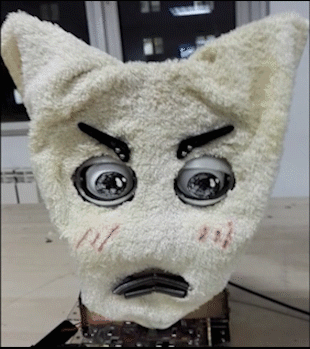 This cute robot could make different expressions according to user's voice command. The movements of its eyes, eyebrow, and mouth etc are fully controlled by servo motors. Most of the materials are 3D printed.
Selected Honors and Awards
[2016&2017&2018] National Scholarship (top 1%), Ministry of Education of the People's Republic of China
[2016&2017&2018] University-level Outstanding Student, Beihang University
[2018] ShenYuan Medal Award (10/4000), Beihang University
[2018] Beijing Outstanding Student, Ministry of Education of Beijing
[2018] 28th First prize of the Feng Ru Cup Competition of Academic and Technological Works (top1%), Beihang University
[2017] Dean's Award, Beihang University